IIF Debt Sub-Fund Investees
Banco Pichincha, founded in 1906, is the largest commercial bank and microfinance provider in Ecuador. IIF works with Banco Pichincha to expand the bank's service offerings to its customers by intermediating climate insurance products. These products would generally focus on the agricultural sector.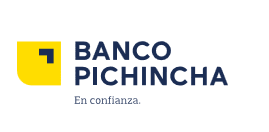 CMAC  Sullana, founded in 1986, is the fourth largest Caja Municipal in Peru and  works in 13 regions in the country. As a large percentage of its portfolio – specifically its agricultural portfolio –  is located on the coast, CMAC Sullana is conscious of the effects that climate change will have on its clients. It has offered a crop insurance and multi-risk products with climate-change components. The IIF loan aims at enhancing the commercialization of a crop yield insurance that Caja Sullana began to intermediate in December 2015.
Crezcamos, created in 2008, is a public limited company specializing in microfinance. It has 69 branches that work in twelve departments in northern Colombia, and is working to expand its current range of insurance products. The IIF loan finances 1) the expansion of Crezcamos' crop insurance and 2) the launch a new parametric insurance that would be tailored to meet the specific needs of the Colombian agricultural market.

Eskhata Bank, established in 1994, is one of the leading microfinance/SME banks in Tajikistan. It is the country's fifth largest bank by asset size, and operates with 23 branch offices and 228 banking centers within Tajikistan. As 51% of Tajikistan's employment is located in the agricultural sector and the country is vulnerable to food insecurity and climate change, IIF loan aims to help alleviate climate-related risk. IIF could help Eskhata Bank's agricultural portfolio (at 13.6% of GLP as of 2018) grow by reducing the credit risk of related loans.

Credo Bank is the leading bank on Georgian microfinance market in terms of countrywide presence and number of clients. It operates 68 Service Centres and supports up to 260 thousand customers across Georgia. The bank's mission is to provide sustainable financial services to micro, small and medium businesses, with a preference for rural activities and those businesses that create income and employment opportunities. JSC Credo offers crop insurance to clients to protect their agricultural yields against risks posed by environmental conditions. The IIF loan supports the portfolio growth of productive loans bundled with an agricultural insurance policy that covers climate insurance risks.

Khan Bank, established in 1991, is Mongolia's largest commercial bank and a key agent of financial inclusion in the country. It operates with 538 branches across the country, and provides services to approximately 70% of Mongolian families. The purpose of the IIF loan to Khan Bank is to support the expansion of the index-based livestock insurance program, related to herder loan products.

In 2009, the microfinance NGO Fundación Sartawi (which began its microfinance activities in Bolivia in 1990) was acquired by the credit NGO  Instituto Sembrar  to create the MFI Sembrar Sartawi, IFD.  Sembrar Sartawi has 4 branches and 40 agencies across 7 out of 9 of Bolivia's departments. It provides financial services in rural areas of Bolivia, notably in the agricultural sector. The purpose of the IIF loan is to help Sembrar Sartawi's in developing an agricultural insurance product for  micro and small agricultural producers.

Vision Fund Tanzania was established as a micro finance bank in 2014. It works to financially support micro businesses, small holder farmers and urban clients, and operates with one cash holding branch and 54 business centres across the country. The purpose of the IIF loan is to help Vision Fund Tanzania grow its agricultural portfolio and scale the uptake of insurance products to the over 10,000 rural-based small and medium holder farmer clients.

VisionFund International (VFI) was established in 2003, as a non-profit aimed at managing and funding the microfinance activities of World Vision International, a Christian non-profit that operates in almost 100 countries. VFI provides microfinance services to alleviate poverty, and works in 29 countries as of 2018. Its climate insurance program focuses on increasing its clients' resilience to a number of different climate related risks. The IIF loan 1) provides on-lending to VFI's affiliates to implement group multi-peril crop insurance for clients, and 2) supports VFI's African and Asian Resilience in Disaster Insurance Scheme (ARDIS) in Asia and Africa through a dedicated revolving credit facility, the use of which is triggered by specific weather events.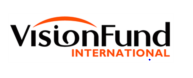 IIF Equity Sub-Fund Investees
Skymet Weather Services Private Ltd (Skymet) is India's largest weather monitoring and agri-risk solutions company to the insurance and financial sectors. Through its activities, the company is reaching out to more than 2,000,000 farmers.  This innovative and technology-driven company is the market leader in providing weather and crop-yield related information services to the insurance sector in India with over 6,000 automatic weather stations (AWS) across the country.
The InsuResilience Investment Fund acquired a 26.8% equity stake in Skymet in December 2017 and through a follow on investment in March 2018 via a mix of right issue subscription and purchase of existing shares. This investment will help Skymet to expand its AWS network and secure new contracts in both weather data and crop yield measurement, hereby extending its outreach to low income poor and vulnerable farmers.

Asia Insurance Company Ltd (Asia Insurance) is an innovative and fast growing general insurance company in Pakistan. Asia Insurance is a leading player in agriculture, livestock and farm implements micro-insurance with over 40% of its gross written premium coming from these areas. Asia Insurance offers agriculture insurance to over 100,000 farmers.
The InsuResilience Investment Fund acquired a 25.4% equity stake in Asia Insurance in March 2018 via a rights issue subscription. This investment will help Asia Insurance to grow by increasing the company's risk capital and supporting its underwriting capacity in agriculture, hereby extending its outreach to low income farmers.
Planet Guarantee (PG), a Simplified Limited Company, was established in 2007 and is a leading microinsurance broker in West Africa and a pioneer in climate insurance products. PG has been created to promote socially inclusive insurance products with a current focus on West African farmers and index based crop insurances. With most of its staff deployed in Senegal, Mali, Burkina Faso and the Ivory Coast, the company acts a designer and broker for climate insurance products. It also provides advisory services on insurance schemes, primarily to multilateral institutions.
The InsuResilience Investment Fund acquired a 29.1% equity stake in PG, with an initial investment in February 2016.

Global Parametrics, established in the UK in 2016, is a for-profit social venture start-up with IIF as a founding investor. The company seeks to catalyze the development of markets for Financial Disaster Risk Management (FDRM) solutions in low and middle income countries to benefit poor and vulnerable populations.
FDRM solutions are comprehensive packages providing an optimized financial response to and management of weather and seismic disaster events. An FDRM offering goes beyond an insurance product by incorporating a set of tailored tools and products that blend risk analysis, risk retention and risk transfer to ensure a cost-efficient, highly effective end-to-end solution. Blending top-notch climate and seismic science, novel risk structuring techniques and patient risk capital, Global Parametrics offers first-of-their-kind products and services for natural disaster risk management.
The InsuResilience Investment Fund acquired a 34.3% equity stake in Global Parametrics, with an initial investment in July 2016.